Trance is a new crime thriller from Danny Boyle (Trainspotting, Slumdog Millionaire). Check out the first, very colorful, poster for the new movie: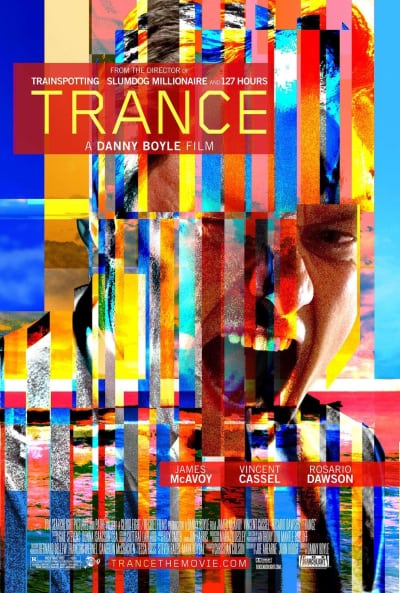 The movie follows an art auctioneer with criminal entanglements. After joining with a hypnotherapist to seek a missing painting, the lines between reality and hypnosis begin to blur.
James McAvoy (X-Men: First Class), Rosario Dawson (Sin City: A Dame to Kill For), and Vincent Cassel star. Trance opens in theaters March 27.