Empire magazine is gearing up for their March issue, and as such we're getting a look at a lot of the new movie pictures from the issue. Earlier today we showed you the Man of Steel Empire cover, and now we've got a new image from the upcoming Wolverine movie. Check it out: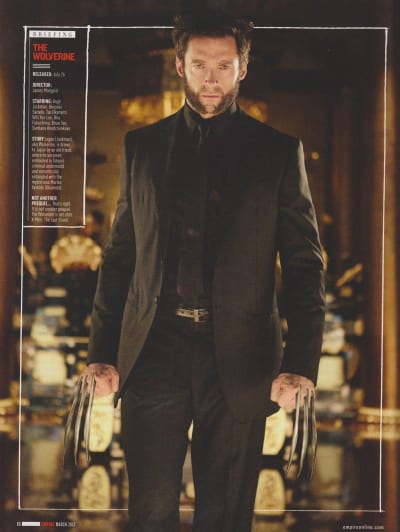 Hugh Jackman starred in Les Miserables late last year, a role for which he has earned an Oscar nomination. Now, he will return to the role of Wolverine in the latest installment of the X-Men franchise, Wolverine.
The new film follows Logan to Japan, where he fights a figure from his past. James Mangold directs the film, which premieres July 26.