Jason Clarke could not be more pleased that he has Zero Dark Thirty on his resume as the film is in the running to bring director Kathryn Bigelow her second straight Academy Award. Movie Fanatic caught up with Clarke for an exclusive video interview where his passion for the project was palpable.
As shown in the Zero Dark Thirty trailer, the film covers the hunt for Osama bin Laden. It is as true of a picture as one can get of the manhunt and therefore, the element of torture used by the CIA is featured. That fact has been making headlines. As his character is the one extolling the torture, Clarke admitted that those were some tough days of filming.
"You put yourself in the river of the story and put that boat on there and you have a director who is very generous," he said of Bigelow's means of filming emotionally and morally difficult scenes. "It's a sense that it's worthwhile that it brings you through."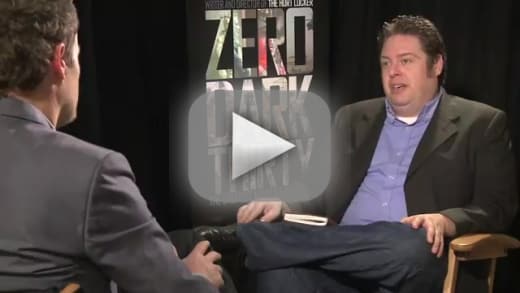 Clarke also made sure to develop a kinship with the actor who is at the receiving end of the interrogation technique. "You connect with the guy, Reda (Kateb), who's playing Ammar, and you understand: These things happened. You just want to bring the best you can do in terms of commitment," he said. "After that, you have a beer with Reda and you hang out."
The film expands in theaters nationwide January 11 and as we stated in our Zero Dark Thirty review, it is something to behold -- in large part due to the performances of Clarke and lead Jessica Chastain.