Zero Dark Thirty was a Golden Globe Winner last night, with Jessica Chastain winning Best Actress in a Drama. Now, Zero Dark Thirty has won the weekend. After three weeks in limited release, the film went wide on Friday, earning $24 million over the three-day period.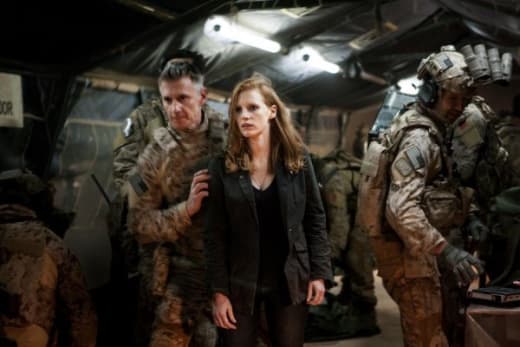 The two brand new releases followed up in second and third place. Marlon Wayans' horror movie spoof A Haunted House took in $18.8 million to claim the #2 spot.
Third place belongs to Gangster Squad. The ensemble crime movie starring Emma Stone and Ryan Gosling grossed $16.7 million in its opening weekend.
Django Unchained and Les Miserables round out the top five, coming in fourth and fifth. The Golden Globe Winners and Oscar Nominees earned $11.1 million and $10.1 million, respectively, in their third weekend in theaters.
Box office Top 10:
1. Zero Dark Thirty, $24 million
2. A Haunted House, $18.8 million
3. Gangster Squad, $16.7 million
4. Django Unchained, $11.1 million
5. Les Miserables, $10.1 million
6. The Hobbit: An Unexpected Journey, $9.1 million
7. Lincoln, $6.3 million
8. Parental Guidance, $6.1 million
9. Texas Chainsaw 3D, $5.2 million
10. Silver Linings Playbook, $5 million