The new poster for 42 recalls the iconic photograph of Jackie Robinson stealing home against Yogi Berra during Game 1 of the 1955 World Series. Take a look: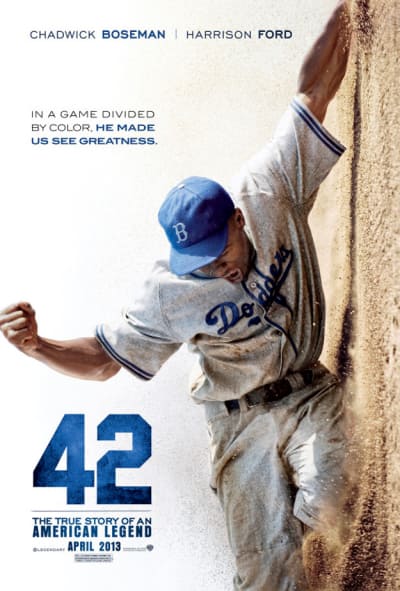 Chadwick Boseman stars as the first African American player in Major League Baseball. The film follows his difficult journey to win the respect and admiration of his teammates, fans, and the nation.
Harrison Ford, Christopher Meloni (Man of Steel), John G. McGinley, Lucas Black, Alan Tudyk (Wreck-It Ralph), and Brett Cullen also star.
42 will hit theaters at the beginning of the baseball season, on April 12. Watch the 42 trailer for more.