Alex Cross lands in Blu-Ray and DVD and finds star Tyler Perry as we've never seen him before. He is inhabiting the legendary literary character in the bestselling books. As the author told us in our James Patterson exclusive interview, Perry was born to play the role... even more than screen icon Morgan Freeman with his turns in Kiss the Girls and Along Came a Spider.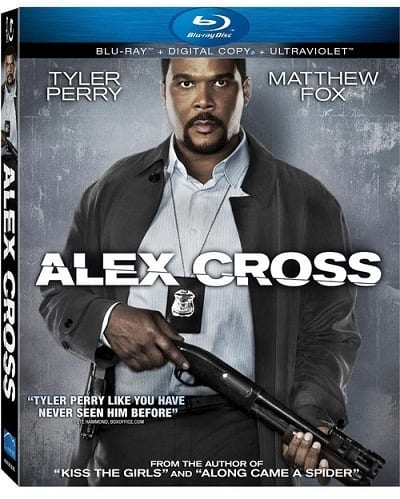 Obviously, Freeman played the character from Patterson's books as an older man. In Alex Cross, audiences get to witness how the expert FBI profiler came to occupy the position he was born to work. We meet Cross as a Detroit detective, working with his partner Ed Burns. A passionate madman (Matthew Fox) is killing with a mission and with one pull of the killer's trigger, this murder investigation became personal for Cross.
As we reported in our Alex Cross review when the film hit theaters, Fox is a conniving villain who makes a piercing yin to Perry's yang. The pair have a cat and mouse game that is amazing how it works so well, given that the two share few scenes. Perry hopes that the film will lead to a series, and Patterson does as well. Given the film's lack of box office success, that may not happen. But, if audiences discover the movie on home video... we could see more Perry-Alex Cross chapters to come.
Burns is a solid sidekick, but we wish there was more to his role than to be Perry's confidant. And Rachel Nichols is grossly underused as a fellow member of the team and love interest for Burns. But this film is all about the Fox and Perry power trip. And in that way, it is worth witnessing.
Bonus features are sparse. Director Rob Cohen (xXx and The Fast and Furious) provides an audio commentary that is unique in its delivery and tone. The man knows where his film sits in the spectrum and never shies away from talking about Alex Cross in terms of what it is: A fun action-driven serial killer drama.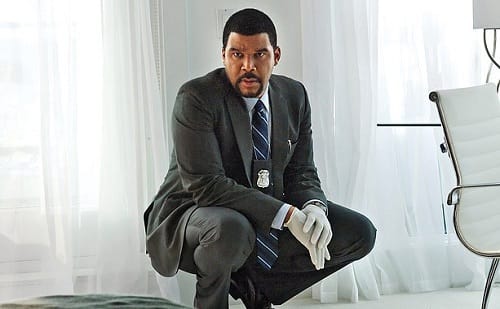 The deleted scenes only add interest after watching the film. They're fascinating, but one can see why they were sacrificed for the cutting room floor.
But the creme de la creme of the bonus features on this Blu-Ray/DVD Combo Pack is the feature The Psychologist and the Butcher: Adapting & Filming Alex Cross. The way it showcases the delicate page to screen process is truly fascinating.