Ben Affleck famously got snubbed by not receiving an Oscar Nomination for Best Director, but his film Argo has been going on an impressive run this award season.
Continuing the streak, Argo had good showings at two of the three Guild Awards held this weekend. It took home the Best Edited Feature prize at the American Cinema Editors Awards (or "Eddies"), as well as the Best Adapted Screenplay prize at the Writer's Guild of America awards.
Scroll down to take a look at the full list of this weekend's winning films.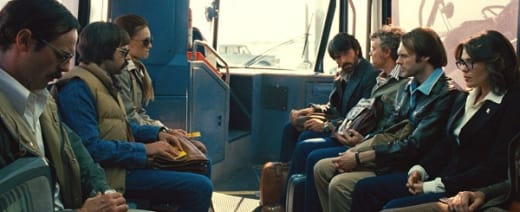 WGA Awards:
Best Adapted Screenplay - Argo, Chris Terrio
Best Original Screenplay - Zero Dark Thirty, Mark Boal
Best Documentary Screenplay - Searching For Sugar Man, Malik Bendejelloul
ACE Awards:
Best Edited Feature Film (Drama) - Argo, William Goldenberg
Best Edited Feature Film (Comedy/Musical) - Silver Linings Playbook, Jay Cassidy & Crispin Struthers
Best Edited Animated Feature Film - Brave, Nicholas C. Smith & Robert Grahamjones
Best Edited Documentary Feature Film - Searching for Sugar Man, Malik Bendjelloul
Motion Picture Sound Editors Golden Reel Awards:
Sound Editing (Music) - Life of Pi
Sound Editing (Dialogue and ADR) - Life of Pi
Sound Editing (Special Effects and Foley) - Skyfall
Sound Editing (Music in a Musical Feature Film) - Les Miserables