A new image from Carrie has been released over at Empire. Take a look: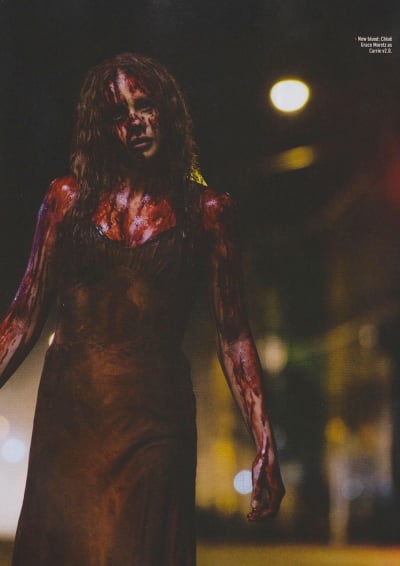 Chloe Moretz (Movie 43) stars as the title teen in the remake of the 70's horror classic. The film follows Carrie as she exacts revenge on her past tormenters with her telekinetic powers.
Julianne Moore (The Big Lebowski) will play Carrie's mom, with Judy Greer, Gabriella Wilde, Portia Doubleday, and Alex Russell also starring. Kimberley Peirce directs the film, which is more loyal to the Stephen King novel than the original
Carrie will premiere October 18. Watch the Carrie teaser trailer for more.