Dark Skies is one surprise of an alien invasion movie. The shock and awe slowly boils until the payoff. Writer-director Scott Stewart has painted a picture of modern suburbia that is not only terrifying, but grounded in a reality that makes it all the scarier.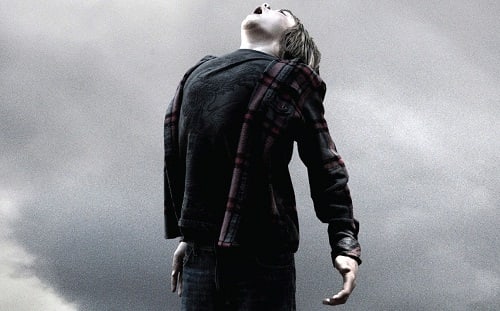 Stewart straddles a line of horror and sci-fi that is difficult to manage. The scares, that are hinted at in the Dark Skies trailer, manage to sit below the surface. A good scare, sometimes, is all about timing. Audiences have been so desensitized to these cinematic moments that it takes a filmmaker with loads of patience for payoff to give us an "original" spook.
Dark Skies is far from the perfect genre movie. But, there is something about the ride as a whole that allows you to forget those imperfections. Much of that has to do with Stewart's script, as well as the performances of his leads. Keri Russell and Josh Hamilton portray husband and wife who live comfortably in the suburbs with their kids. As things start to happen that the family cannot explain, the couple becomes a reverse Scully and Mulder. Russell is the first to believe in the presence of something otherworldly, and Hamilton is a skeptic for as long as he can be.
The two are impeccably cast, especially Russell as Lacy. We need her to be as grounded in her role as can be in order for the audience to believe her about these little pesky aliens and their demented plans for us. Much of the fear that she feels shoots through the screen into the audience as if coming from an IV.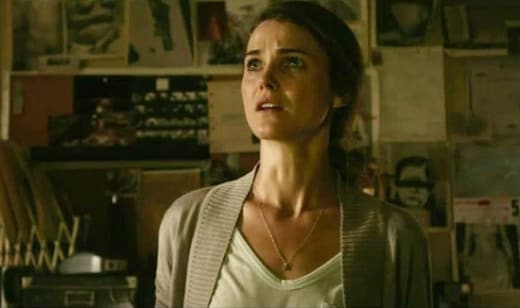 If the idea of bizarro Close Encounters hits your fancy, Dark Skies is one heck of a ride. It speaks to our sense that someone is out there. But... what if that someone has been here for quite a while? What happens when a few people actually start to figure it out? And also, what if we have been a pawn in their bigger plans, all without our knowledge... does that not add a layer of terror?
Our Dark Skies review has to give it to the film for presenting something original in an otherwise mirrored world of sci-fi meets horror.