Check out the first poster for the post-WWII movie Emperor: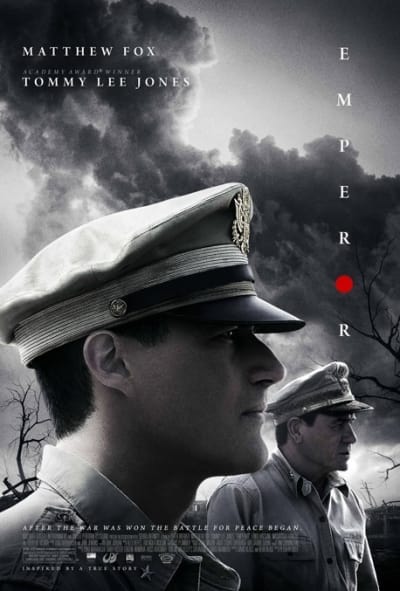 Tommy Lee Jones (Lincoln) stars as General Douglas MacArthur, the commander of the Allied forces directly after World War II. After The U.S. has won the war, MacArthur's goal is to win the peace in war-torn Japan.
Matthew Fox (World War Z) stars as General Bonner Fellers, with Eriko Hatsune and Toshiyuki Nishida also starring.
Peter Webber directs the film, which will premiere March 8. Watch the Emperor trailer for a first look.