Matthew Vaughn. There's been a lot of talk surrounding that name in recent months. The X-Men: First Class director was initially tabbed to direct X-Men: Days of Future Past, but dropped out, leading to rumors that he would be directing Star Wars Episode VII.
As we know, that job went to J.J. Abrams. Vaughn. however, remains a producer for Days of Future Past, as well as for the sequel to his 2010 movie Kick-Ass, and now he furthers his comic-book movie producing credits by signing on to produce the reboot of The Fantastic Four.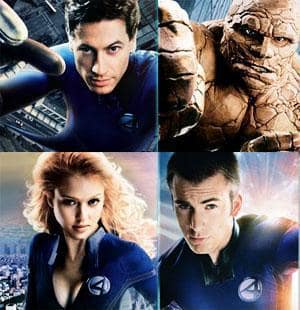 Josh Trank (Chronicle) will direct the film, which may be set in the same universe as X-Men, Fox's other Marvel property, X-Men. The Fantastic Four is currently set for a March 6, 2015 release date.