Michelle Rodriguez is the star of the new still form Fast and Furious 6. It looks like she's fixing that car but in actuality she just holds that wrench like that for the entire scene.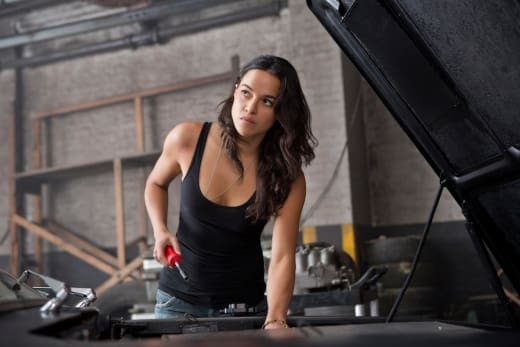 Rodriguez (Resident Evil: Retribution) joins returning cast members Vin Diesel (Riddick), Jordana Brewster, Paul Walker, and Dwayne Johnson in the sixth film in the action franchise. Tyrese Gibson, Chris Bridges, Chris Kang, Luke Evans, and Gina Carano also star.
Justin Lin returns to direct for the third time, with Chris Morgan writing the script for the fourth time.
Fast and Furious 6 premieres May 24. Check out the Fast and Furious 6 Super Bowl trailer for more.