Movie Fanatic is happy to announce our new giveaway for the movie Flight! Denzel Washington stars as a hero pilot who experiences a fall from grace in the latest from Robert Zemeckis. John Goodman, Don Cheadle (watch him in the Iron Man 3 Super Bowl trailer), and Melissa Leo also star.
Three lucky winners will receive a copy of the Flight Blu-Ray-DVD Combo Pack. Scroll down to find out how to enter: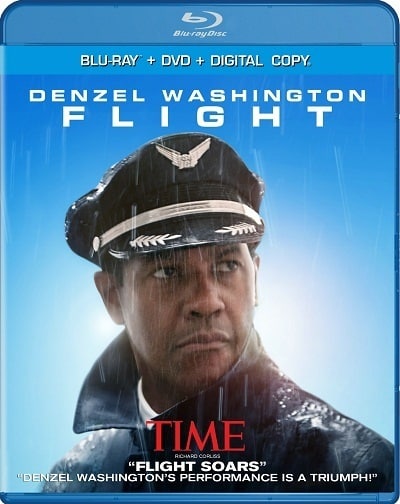 Denzel Washington was nominated for numerous awards for his work in Flight, which is just another notch on his long list of great performances. What's your favorite Denzel movie?
All you have to do to win is...
1. FOLLOW @MovieFanatic on Twitter.
2. RETWEET this tweet along with the title of your favorite Denzel Washington movie. Make sure you include "@moviefanatic" and a link to this post in your tweet, so we can see it.
Also be sure to follow us so we can contact you if you're the lucky winner. One winner will be selected at random on Monday, February 11. Good luck!