Yesterday Disney CEO Bob Iger confirmed that they would be producing Star Wars stand-alone films to go along with the main series. Rumor had it that Yoda would be the first character to get a stand-alone.
But when we asked you who should get a Star-Wars stand-alone, your answer was clear: Han Solo and Boba Fett! Well, it looks like Disney knows their audience pretty well.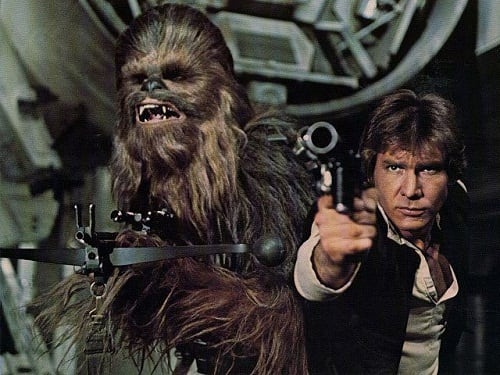 EW is reporting that writers Simon Kinberg and Lawrence Kasdan are working on a script for a Han Solo origin story, and a bounty-hunting tale with Boba Fett as the main character.
Star Wars Episode VII will be directed by J.J. Abrams and is expected to be released some time in 2015. There is no expected release date on the stand-alones, though they will likely come after Episode VII.
The Han Solo Movie would take place some time between episodes III and IV, and would require a new actor to play young Han. Who do you think could pull it off? Let us know in the comments section below!