Earlier this month Iron Man 3 released an Iron Patriot poster, featuring Don Cheadle. Now, we get a good look at Ben Kingsley as The Mandarin, just loungin' out and rockin' some shades. Take a look: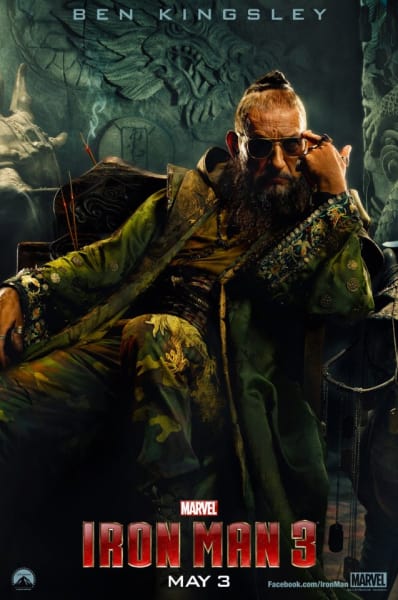 Robert Downey, Jr. returns as Tony Stark in the first movie in Marvel's phase two. This time, Stark's personal world is attacked, sending him on a journey to find those responsible.
Gwyneth Paltrow, Guy Pearce, Rebecca Hall, James Badge Dale (The Lone Ranger), and Jon Favreau also star, with Shane Black directing.
Iron Man 3 premieres May 3. Watch the Iron Man 3 Super Bowl trailer for more.