Don Cheadle shows off the Iron Patriot armor in the new character poster for Iron Man 3: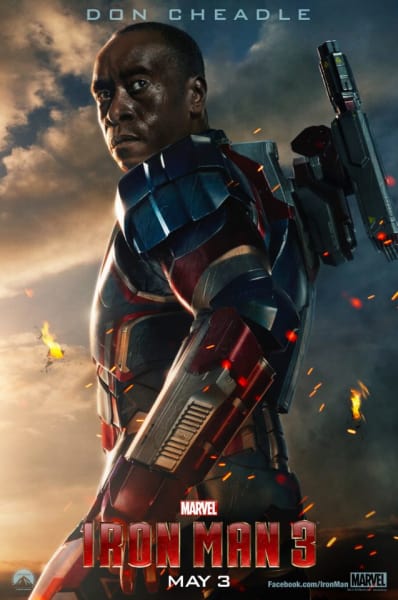 Cheadle returns as Colonel James Rhodes in the third film of the superhero franchise. This time, Tony Stark (Robert Downey, Jr.) must find those responsible for tearing apart his private world.
Gwyneth Paltrow, Guy Pearce, Rebecca Hall, James Badge Dale (Lone Ranger), Jon Favreau, and Ben Kingsley (The Dictator) also star.
Iron Man 3 is directed by Shane Black, and premieres May 3. Watch the Iron Man 3 Super Bowl trailer for more.