Last week, Iron Man 3 got a Don Cheadle Iron Patriot poster. Now, we get a look at Guy Pearce (Lawless) as Aldrich Killian, a geneticist who helped create the Extremis virus.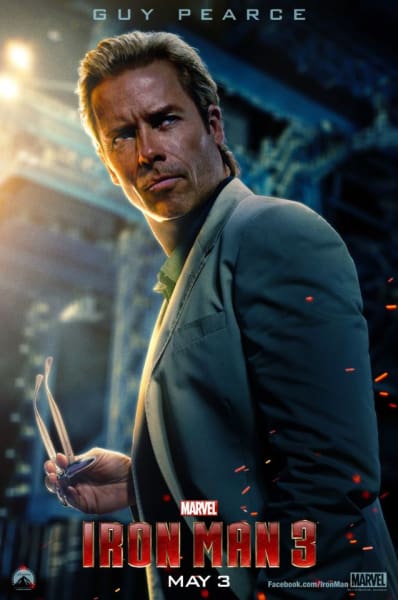 Robert Downey, Jr. stars once again as Tony Stark. This time, is personal life is threatened and he must search out those responsible.
Gwyneth Paltrow, Rebecca Hall, James Badge Dale (The Lone Ranger), Jon Favreau, and Ben Kingsley also star. Iron Man 3 is directed by Shane Black and will premiere May 3.