Disney and Marvel are really pushing the idea that something bad happens to Tony Stark with this new Pepper Potts character poster for Iron Man 3. My guess is he turns out to be okay, and Potts' sadness turns to relief. There's still an Avengers 2 to come, after all.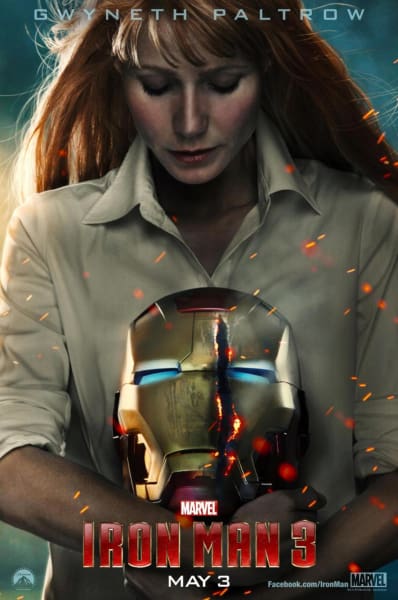 Robert Downey, Jr. returns to don the Iron Man Suit in the first film of Marvel's phase 2. This time, Star's personal world is attacked, sending him on a search for revenge.
Gwyneth Paltrow returns as Potts, with Don Cheadle, Guy Pearce, Rebecca Hall, James Badge Dale (The Lone Ranger), Jon Favreau, and Ben Kingsley also starring.
Iron Man 3 will premiere May 3 (or Iron May 3, as I'll be calling it). Watch the Iron Man 3 Super Bowl trailer for more.