Earlier today we showed you a new poster of Gwyneth Paltrow from Iron Man 3. Now check out three new stills from Iron Man 3, featured in the new issue of Empire: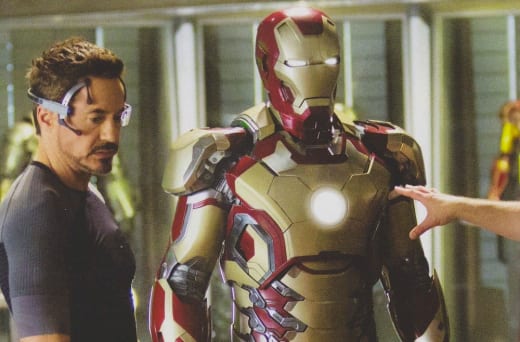 Robert Downey, Jr. returns as Tony Stark, who this time seeks revenge on those responsible for attacking his personal world. Paltrow returns as Stark's girlfriend, Pepper Potts.
Don Cheadle, James Badge Dale (The Lone Ranger), Guy Pearce, Rebecca Hall, Ben Kingsley, Jon Favreau, and Ashley Hamilton also star.
Shane Black directs the film, which will premiere May 3 (Iron May 3--pass it on).