We've been teased a lot with some significant damage done to Iron Man's armor in the upcoming superhero three-quel, and the new poster only furthers that notion (also, homeboy didn't read the instruction manual because there's a giant "DO NOT GET WET" disclaimer on the first page). Check it out: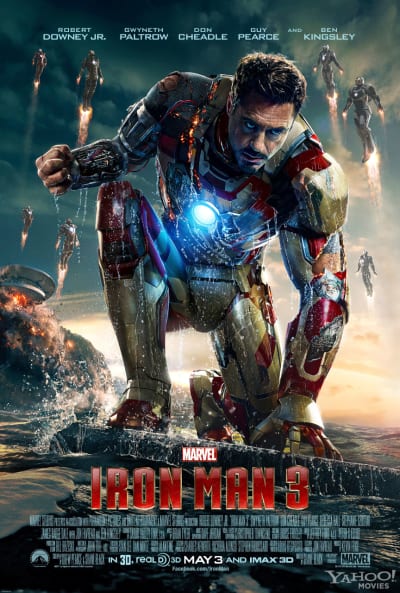 Robert Downey, Jr. returns to the role of Tony Stark, with his personal world coming under attack. As his world crumbles, he sets off to fight Mandarin, played by Ben Kingsley, his most formidable foe yet.
Gwyneth Paltrow, Don Cheadle, Guy Pearce, Rebecca Hall, James Badge Dale (The Lone Ranger), and Jon Favreau (Swingers) also star.
Shane Black directs the film, which premieres (Iron) May 3 (I will make that a thing!). Watch the Iron Man 3 Super Bowl trailer for more.