While Jack the Giant Slayer looks cool, I'm really more excited about the companion film Jim the Giant Bummer about that guy Jim who just shows up to parties and talks about how his cat is dying.
But, until then, we'll have to make due with what we have. With that in mind, check out three new Jack the Giant Slayer character posters: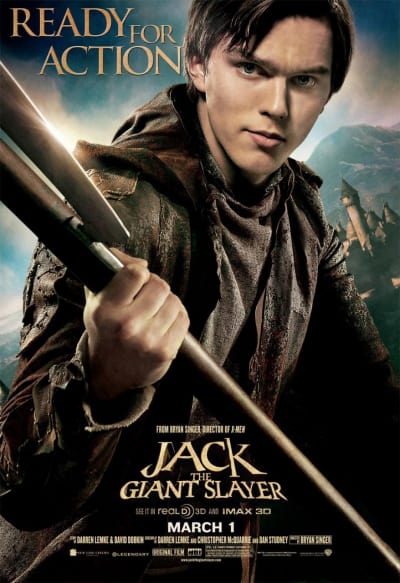 Nicholas Hoult (Warm Bodies) stars as Jack, a young farmer who accidentally opens a gateway to a world of giants, who then kidnap the princess, played by Eleanor Tomlinson. Jack must fight to save his life, rescue the princess, and save the kingdom.
Ewan McGregor, Stanley Tucci (The Hunger Games: Catching Fire), Ian McShane, Bill Nighy, and Eddie Marsan also star. The film hits theaters March 1. Watch the Jack the Giant Slayer trailer for more.