Forget lamp. We love this piece of Anchorman 2 casting news:
Kristen Wiig (Bridesmaids) has been confirmed for a role in the wildly anticipated sequel.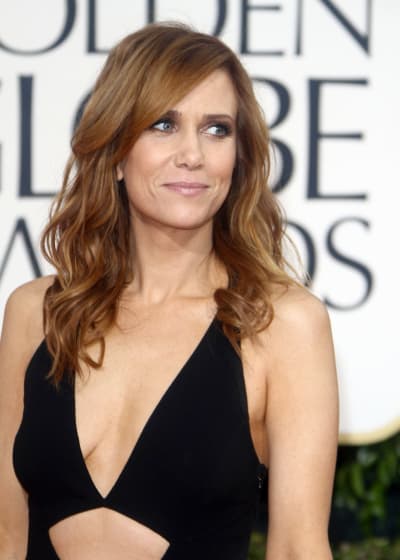 While the ex-SNL player's role remains unknown, she was recently rumored to be playing the love interest of Steve Carrell's Brick Tamland. Christina Applegate confirmed Wiig's involvement with a Tweet last night, writing:
"So excited Kristen Wiig has joined our cast for anchorman2. Going 2 b best movie ever made. Besides the best movies ever made."
Will Ferrell Applegate, Paul Rudd, Steve Carrell and Dave Koechner are all on board for the comedy - watch the Anchorman 2 trailer now! - which is scheduled for a December 20 release.
Now, if you'll excuse us, we must go express our joy over the Wiig news in a glass case of emotion.