It's Valentine's Day! The day where single people can't go out to dinner!
To commemorate this celebration of love, panic, and complex emotional uncertainty, we've collected some of our favorite movie quotes about love!
Pair these quotes with a nice bottle of wine and our list of the Top Ten Valentine's Day Movies, and hey, make a holiday of it. But before you steal these quotes to use on your Valentine, just remember that they are very easily Googleable!
Scroll down to read our list, and give us your own favorite quotes in the comments section below.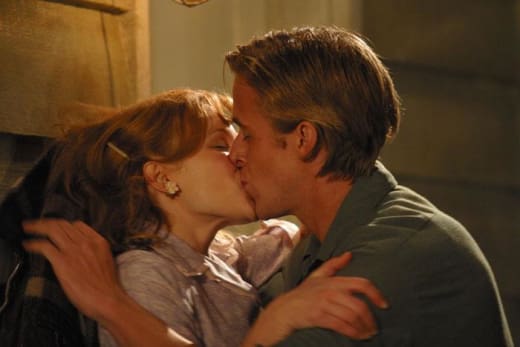 Love is too weak a word for what I feel - I lurve you, you know, I loave you, I luff you, two F's, yes I have to invent, of course I - I do, don't you think I do?

Alvy Singer
My Dearest Allie. I couldn't sleep last night because I know that it's over between us. I'm not bitter any more, because I know that what we had was real. And if in some distant place in the future we see each other in our new lives, I'll smile at you with joy and remember how we spent the summer beneath the trees, learning from each other and growing in love.
The best love is the kind that awakens the soul and makes us reach for more, that plants a fire in our hearts and brings peace to our minds, and that's what you've given me. That's what I hope to give to you forever. I love you. I'll be seeing you.

Young Noah
Forrest Gump: Will you marry me?
[Jenny turns and looks at him]
Forrest Gump: I'd make a good husband, Jenny.
Jenny Curran: You would, Forrest.
Forrest Gump: But you won't marry me.
Jenny Curran: You don't wanna marry me.
Forrest Gump: Why don't you love me, Jenny? I'm not a smart man, but I know what love is.
[forces her to look him in the eyes] Here's a soldier of the South who loves you, Scarlett. Wants to feel your arms around him, wants to carry the memory of your kisses into battle with him. Never mind about loving me, you're a woman sending a soldier to his death with a beautiful memory. Scarlett! Kiss me! Kiss me... once...
[he kisses her]

Rhett Butler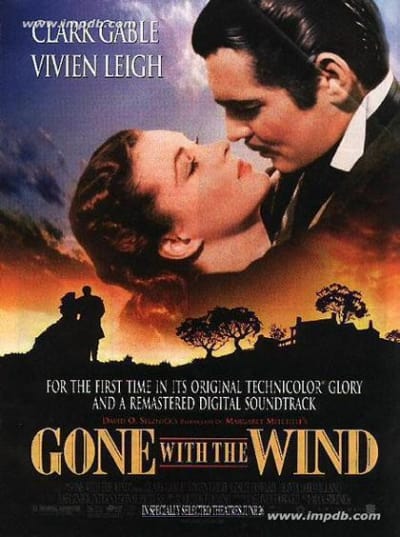 Love is passion, obsession, someone you can't live without. If you don't start with that, what are you going to end up with? Fall head over heels. I say find someone you can love like crazy and who'll love you the same way back. And how do you find him? Forget your head and listen to your heart. I'm not hearing any heart. Run the risk, if you get hurt, you'll come back. Because, the truth is there is no sense living your life without this. To make the journey and not fall deeply in love - well, you haven't lived a life at all. You have to try. Because if you haven't tried, you haven't lived.

William Parrish
Westley: I told you I would always come for you. Why didn't you wait for me?
Buttercup: Well... you were dead.
Westley: Death cannot stop true love. All it can do is delay it for a while.
Buttercup: I will never doubt again.
Westley: There will never be a need.
Let us go get the shit kicked out of us by love.

Sam
Wet Hot American Summer quote:
When we first started hanging out together, this morning, we were just friends; but things change, and I've fallen in love with you. I just know that if you gave me a chance, I could make you feel so good. So I am coming, not as your buddy, and not as a co-counselor, but for the first time as a man - a man who loves a woman, and who wants to hold her and provide for her and, yes, have sex with her; but no, seriously, Katie, I love the way you laugh and I love the way your hair smells and I love it that sometimes for no reason you're late for shul, and I don't care that you're bowlegged and I don't care that you're bilingual - all I know is that I would have said no to every single person on your list because I've always wanted you.

Coop