Check out the new poster for Monsters University, featuring the whole cast of characters: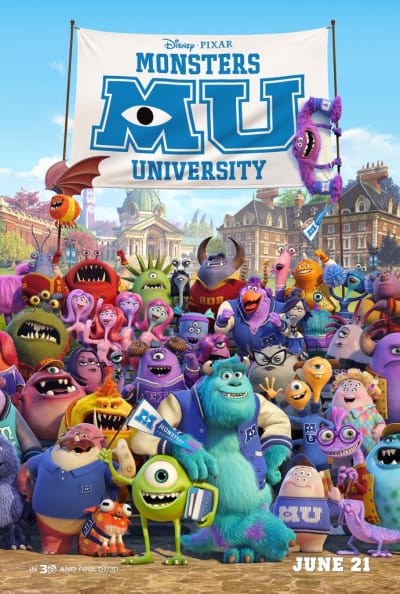 The film shows how Sulley and Mike met. The freshman roommates butt heads as they both begin their journey to become Scarers.
John Goodman (whose movie Argo won the Oscar for Best Picture), Billy Crystal, and Steve Buschemi return to voice their characters from the original film. Joel Murray, Sean Hayes, Dave Foley, Charlie Day, Frank Oz, Kelsey Grammer, Julia Sweeney, Helen Mirren, Alfred Molina, Ken Jeong (the Hangover movies), Rob Riggle (21 Jump Street), J.B. Smoove, and John Ratzenberger round out the voice cast.
Monsters University premieres June 21.