Monsters University has released a series of Student and Faculty IDs that introduce us to all the quirky monsters in the animated prequel. Take a look: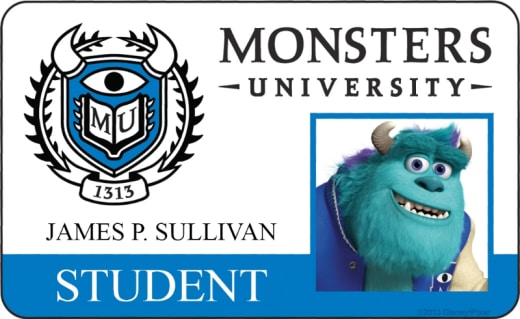 John Goodman and Billy Crystal return to voice Sulley and Mike in the movie that tells the story of how they met. Placed together as college freshman roommates, the two monsters set out to learn to become Scarers.
Steve Buschemi, Kelsey Grammer, Frank Oz, Ken Jeong (The Hangover movies), Joel Murray, Dan Gerson, Dave Foley, Julia Sweeney, Rob Riggle (21 Jump Street), J.B. Smoove, and John Ratzenberger also lend their voices.
Monsters University premieres June 21. Watch the Monsters University trailer for more.