Monty Python Working on New Film Titled Absolutely Anything: Robin Williams Attached
by Micah J Gordon at . Comments
Holy grail, Batman! The surviving members of Monty Python are working on a new film, and Robin Williams is attached!
The new movie, titled Absolutely Anything, has been 20 years in the making. The script was written by Terry Jones and Gavin Scott.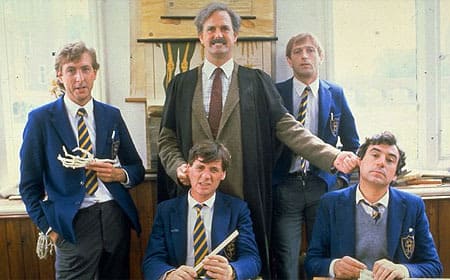 The new sci-fi comedy tells the story of a group of humans who anoint one human the power to do absolutely anything. It will star John Cleese (Harry Potter and the Philosopher's Stone), Terry Gilliam, Michael Palin and Terry Jones. Williams (The Big Wedding) will voice a talking dog.
The Python boys began with the television sketch show Flying Circus, and have made such hilarious classic films as Monty Python and the Holy Grail, and Life of Brian. Check out some Holy Grail quotes.