Nymphomaniac is a new erotic drama from Danish filmmaker Lars Von Trier, starring Charlotte Gainsbourg as a sex-addicted woman named Joe. When an older man finds her beaten unconscious in an alley, he takes her in and she recounts to him her erotic life.
Check out the first image from the film of Gainsbourg, well, passed out in an alley: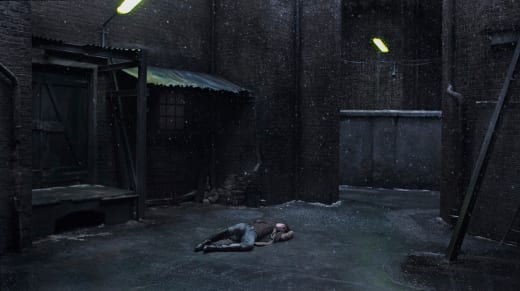 Stellan Skarsgard (Thor: The Dark World) stars as the older man, named Seligman. Shia LaBeouf (who had some memorable Lawless quotes last year), Jamie Bell, Christian Slater, Willem Dafoe, and Uma Thurman also star.
Nymphomaniac will be released in both a hard-core and soft-core version later this year.