Check out the new poster for Olympus Has Fallen, along with some new stills: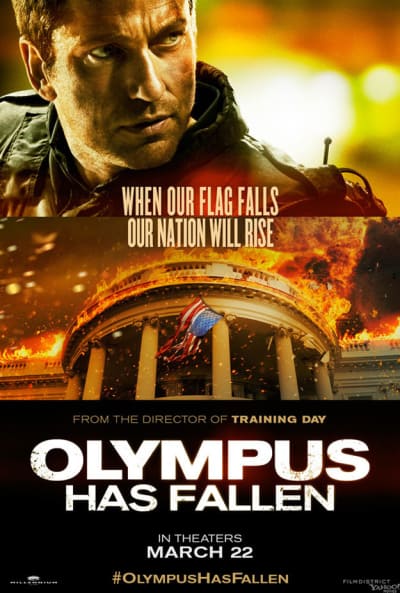 Aaron Eckhart stars as the President of the United States, Benjamin Asher, who is kidnapped by terrorists in a takeover of the White House. Gerard Butler plays a Presidential guard who must work from within the building to take down the captors.
Morgan Freeman (The Dark Knight Rises), Angela Bassett, Dylan McDermott (The Perks of Being a Wallflower), Melissa Leo, Ashley Judd, and Rick Yune also star.
Olympus Has Fallen opens March 22. Watch the Olympus Has Fallen trailer for more.