Elijah Wood is in danger of being typecast as "awful." He played a murderous stalker in Maniac, which premiered at last year's Cannes Film Festival, and now he plays a sexually deviant hacker in Open Windows. Check out the poster: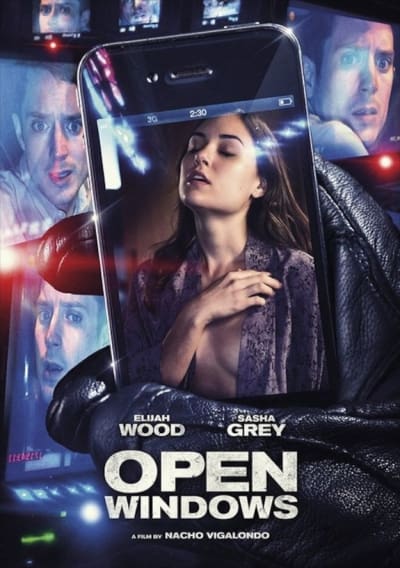 Wood (The Hobbit) stars as a man whose obsession with an actress, played by Sasha Grey, discovers a way to spy on her through his computer. The film is apparently shot to mimic the character's computer desktop.
Nacho Vigalondo wrote and directed the film, which is in the can but has yet to receive distribution or a release date.