We learned at the beginning of the month that the Avengers cast will present at the Oscars. Now, four more have been added to the bill.
Wanderlust co-stars Jennifer Aniston and Paul Rudd (read some Wanderlust quotes here) will present, along with past Oscar winners Michael Douglas and Jamie Foxx.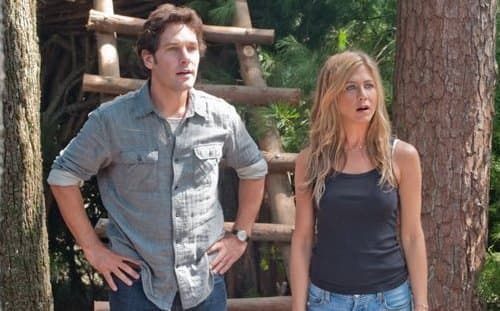 The four new actors join previously-announced presenters Ben Affleck, Jessica Chastain, Jennifer Lawrence, Salma Hayek Pinault, Melissa McCarthy, Liam Neeson, John Travolta, Halle Berry, Sandra Bullock, Nicole Kidman, Reese Witherspoon, Mark Wahlberg, Ted, Robert Downey Jr., Samuel L. Jackson, Chris Evans, Jeremy Renner, and Mark Ruffalo.
The Oscar Ceremony will take place this Sunday, February 24. Check out the full list of Oscar Nominations, then tune in to see who wins!