Moments after Quentin Tarantino won his second Academy Award for Best Original Screenplay, he talked about the experience backstage with the Hollywood press. "I make my movies for Earth," he said. Wait, what? Read on!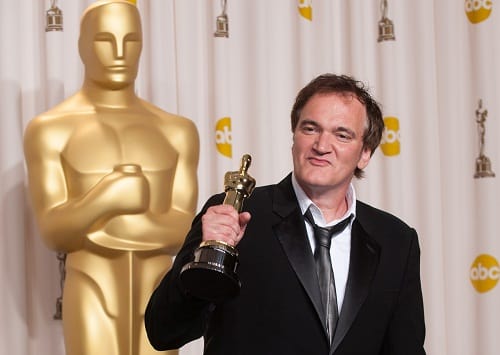 Tarantino sees himself as an international filmmaker. Audiences can appreciate his films, regardless of borders. "The way I look at it is, I'm not an American filmmaker. I'm an American and I'm a filmmaker. But I make movies for the planet Earth. And I have since the very beginning with Reservoir Dogs," Tarantino said.
"I went all around the planet Earth, pretty much, for a whole year promoting it and doing all that, and I've been doing that ever since. And so, to me, America is just another market."
Given the "backlash" that had surrounded his written word and its power teased in the Django Unchained trailer, winning Best Original Screenplay is just slight validation.
"I have to say, all that criticism that came out, it ended up being kind of a good thing. One of the things that I wanted to do is I wanted to actually start a conversation about slavery, about America's role in it, and to actually take an audience member from the 21st century and stick them in the antebellum South and see whether they would have a sense of what America was like back then," Tarantino said.
"And so even the people that have criticized the movie, and a lot of people don't like it and I can understand that, but a lot of people do like it, and they have been kind of going back and forth. And that back and forth is really what I really wanted for the end of the day of this movie and I hope that actually even continues for the next few years."
Since Tarantino was in a reflective mood after becoming one of the night's big Oscar winners, he was then asked since the 2013 Academy Awards gold rush was split among some astoundingly good pictures this year, will it produce more thought-provoking fare in the future?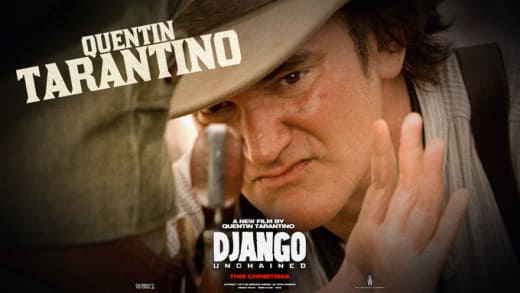 "I've been thinking about that a lot lately. I go into my own little film study from time to time, especially during crazy moments like this to kind of put it out of my brain. And one of the things I've been doing is I've been doing a lot of study on the films made in the early '70s, in particular. That was the beginning of what they called 'new Hollywood.' I have to say, I wasn't thinking about us. I was just doing that study for my own edification," Tarantino said.

But Tarantino wound up seeing some congruency between that iconic film era and the nine films nominated for Best Picture in 2013.

"I recognized the spirit that was going on then with the nine nominees now, and even backed by some commercial success. There's nothing about the subjects in a lot of these movies that would suggest they would be commercial or be popular, and then they have been! I actually think an adult audience is kind of rising up. I mean, the fact that we are actually not making every movie for teenagers is kind of a cool thing, especially now that I am not a teenager anymore!"