The reigning King of still/set photo sharing is at it again! Vin Diesel posted a new still from Riddick on his Facebook page, featuring his character chilling on a giant throne. Take a look: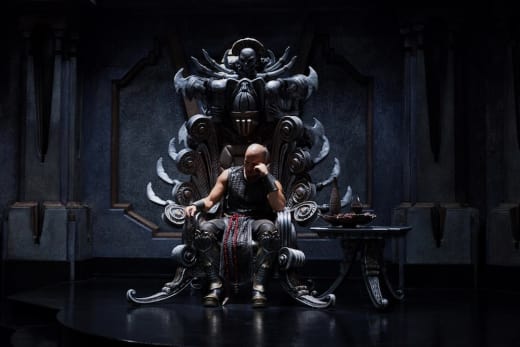 Diesel (watch his Fast and Furious 6 Super Bowl trailer) returns as the titular anti-hero in the third installment of the series. After Riddick has been left for dead on an alien planet, he must fight off a slew of bounty hunters before returning to his home planet to save it from destruction.
Karl Urban (Star Trek Into Darkness), Katee Sackhoff, Jordi Molla, Dave Batista, and Nolan Gerard Funk also star.
David Twohy directs the film, which will hit theaters September 6.