Vin Diesel (Fast Six) is one of the biggest Tweeters/Facebookers of movie stills and set photos. His latest is from the movie Riddick, which he posted on Facebook with the caption "The fate of the Alpha Furyan."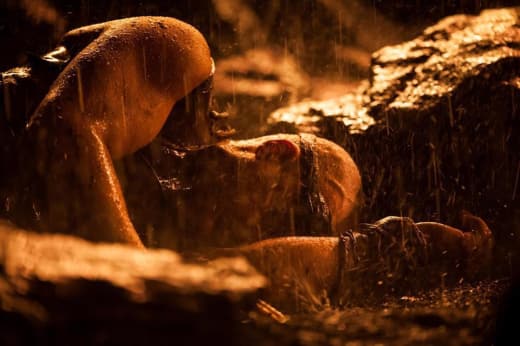 Diesel stars as Richard B. Riddick in the third installment of the Chronicles of Riddick franchise. This time, he finds himself left for dead on an strange planet, where he must stave off alien attacks.
Karl Urban (Star Trek Into Darkness), Katee Sackhoff, Jordi Malla, and David Batista also star. David Twohy wrote the script and directs.
Riddick will hit theaters September 6.