Safe Haven Exclusive Giveaway: Win a Nicholas Sparks 4-Film Collection!
by Micah J Gordon at . Updated at . Comments
Movie Fanatic is excited to offer an exclusive giveaway for the upcoming Nicholas Sparks adaptation Safe Haven!
In honor of the film's Valentine's Day premiere this Thursday, one lucky winner will receive a four-DVD collection of Nicholas Sparks movies The Notebook, A Walk to Remember, Nights in Rodanthe, and Message in a Bottle, along with a copy of the novel Safe Haven, the official soundtrack, Safe Haven pajamas, and Safe Haven custom tissue boxes (to wipe of those tears you're bound to have while watching the film).
Scroll down to find out how to enter!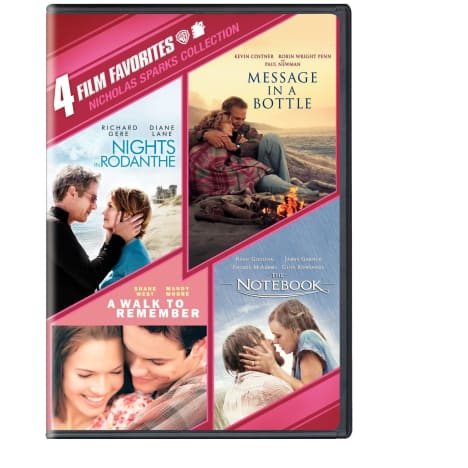 Nicholas Sparks is one of the most prolific authors of Romance novels to be adapted into movies. What's your favorite Nicholas Sparks movie?
All you have to do to win is...
1. FOLLOW @MovieFanatic on Twitter.
2. RETWEET this tweet along with the title of your favorite Nicholas Sparks movie. Make sure you include "@moviefanatic" and a link to this post in your tweet, so we can see it.
Also be sure to follow us so we can contact you if you're the lucky winner. One winner will be selected at random on Tuesday, February 17. Good luck!