Han Solo is back! In two ways!
We've known since the beginning of this month that a Han Solo movie and a Boba Fett movie would be the first two Star Wars stand-alones. Now, Harrison Ford is set to appear in Star Wars Episode VII as the iconic character.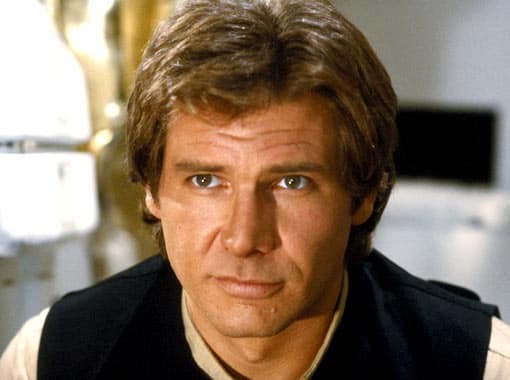 Rumors have long been circulating that Ford would return along with Mark Hamill and Carrie Fisher, as Luke Skywalker and Princess Leia. Hammil and Fisher met with Lucas last year to discuss a return, and the film will take place some time after the events of Return of the Jedi.
With Ford on board for Episode VII, the biggest Han-related question left is: Who will play young Han Solo in the stand-alone?
Ford will next appear in the Jackie Robinson biopic 42, and will star later this year in the adaptation of Orson Scott Card's novel Ender's Game.