Stuart Freeborn, Makeup Artist for Star Wars, 2001: A Space Odyssey, Dies at 98
by Micah J Gordon at . Comments
Accomplished makeup artist Stuart Freeborn died this morning at the age of 98, after 50+ years in the industry.
Freeborn's impressive resume contains some of the best films ever made, including the first three films in the Star Wars franchise, 2001: A Space Odyssey, and Dr. Strangelove.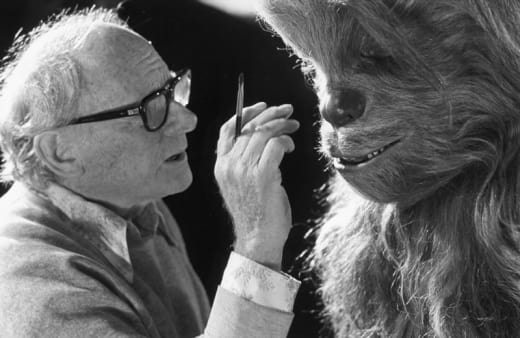 Among some of Freeborn's most notable work is the design and assembly of Yoda and Chewbacca, as well as the ape costumes for the opening sequence of 2001.
Our thoughts and hearts are with Freeborn's friends, family, and colleagues. He will be missed.