As per a tweet from Marc Webb, filming has begun on The Amazing Spider-Man 2! The director tweeted a photo of his cameraman on set, along with the caption "Day 1. #anamorphic #film #philthecameraoperator."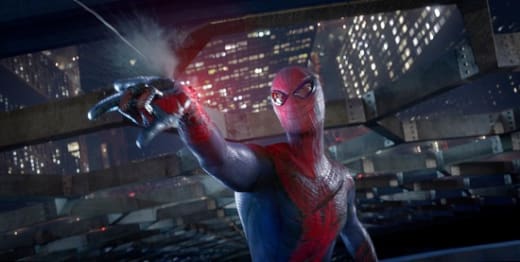 Andrew Garfield returns as Peter Parker in the sequel to Webb's first Spider-Man movie. Emma Stone's Gwen Stacy will also return.
Joining the cast are Shailene Woodley (Divergent) and Dane DeHaan as Mary Jane Watson and Harry Osborn. Jamie Foxx (who had some excellent Django Unchained quotes) will play the villain Electro.
The Amazing Spider-Man is set to premiere May 2, 2014.