The first image of the new Spidey Suit from The Amazing Spider-Man 2 has hit the net, courtesy of ComingSoon. Check it out: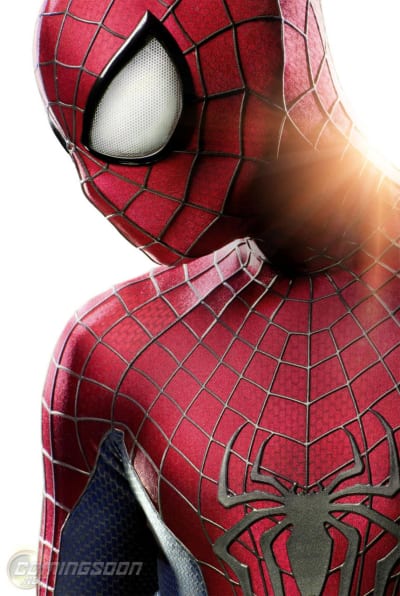 Andrew Garfield returns to the role of Peter Parker in the sequel to last year's Spider-Man reboot. The new suit more closely resembles the comic book, with bigger eyes and color/texture adjustments throughout.
Emma Stone, Sally Field (who lost to Jennifer Lawrence at last night's Oscars) , and Martin Sheen also return, with Shailene Woodley (Divergent), Dane DeHaan, Jamie Foxx (Django Unchained), and Paul Giamatti joining on.
Marc Webb returns to direct The Amazing Spider-Man 2, which will premiere May 2, 2014.