We've got three new stills from the upcoming comedy The Big Wedding. Take a look: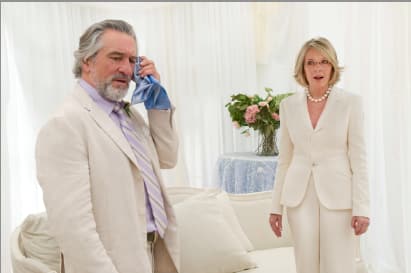 Robert De Niro (who has some excellent Silver Linings Playbook quotes) and Diane Keaton star as a long-divorced couple who must pretend to still be married for the sake of their son's wedding. Ben Barnes, Katherine Heigl, Amanda Seyfried (Les Miserables), Topher Grace, Susan Sarandon, and Robin Williams also star.
Justin Zackham wrote and directed the film, which is based on the French film Mon Frère Se Marie. The Big Wedding premieres April 26.
Watch The Big Wedding trailer for more.