The Master has landed on DVD and Blu-Ray and it is one of the rare films that excels on home video in that it is about as clear of a picture as one can get. Paul Thomas Anderson filmed the movie on 65mm and the transfer to DVD and Blu-Ray is simply stunning.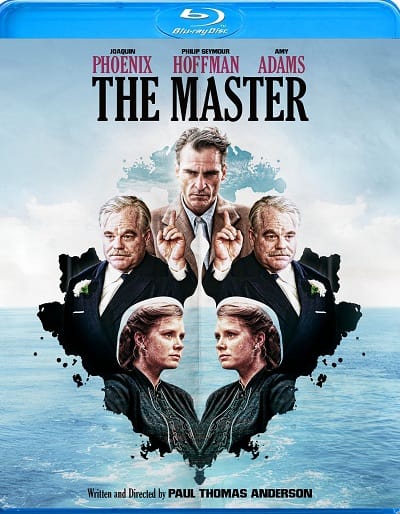 The film, fresh off of its three Academy Award nominations (Joaquin Phoenix for Best Actor, Philip Seymour Hoffman for Best Supporting Actor and Amy Adams for Best Supporting Actress), tells the story of a wayward World War II vet who winds up in the middle of the birth of a new religion. Check out this sizzling The Master trailer for more!
Phoenix portrays the vet and he is completely lost after surviving the Pacific theater and returns home without any direction. When he comes to the attention of a charismatic leader (Hoffman) of a new "sect," his life begins to have meaning. Hoffman takes Phoenix under his wing and together they embark on a journey that challenges the strict societal rules of the day. The establishment finds them a threat, but with the help of Phoenix, Hoffman feels the group can become a legitimate force in the world of religion.
If the story sounds a bit like the founding of Scientology, that is on purpose. Although the names and situations may be different, it sure feels like the world of L. Ron Hubbard.
As we stated in our The Master review, the reason to witness the film is the acting. The main three put on a clinic that is astounding on many levels, particularly Phoenix. The way he inhabits a troubled soul looking for light is nothing short of a miracle.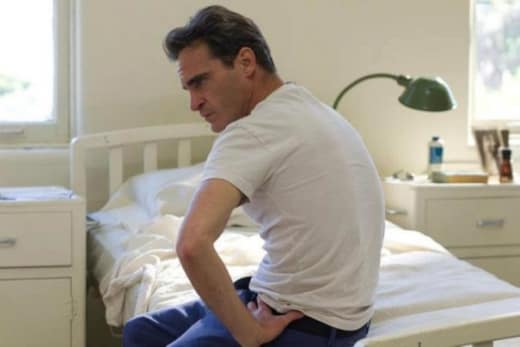 The extras on The Master DVD and Blu-Ray only enhance the cinematic experience of Anderson. The highlight has to be the eight-minute short called Unguided Message. It is a true companion piece to the film itself and the rare original bonus material for a home video release that is equally as compelling as the film itself. 
Legendary filmmaker John Huston's 1946 feature Let There Be Light is included and provides yet another element to fully appreciate the power of Phoenix's performance. Huston's film takes an uncanny look at the world of World War II vets and the world they inhabited when arriving home from battle. Given what we see Phoenix go through in The Master, it is a priceless addition to this set.