Check out a new image for The Muppets...Again! starring Ricky Gervais: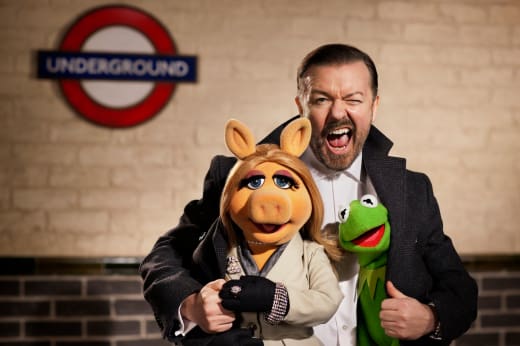 The new film follows the gang on a tour of Europe, when Kermit is mistaken for international criminal Constantine. Gervais stars as Constantine's right-hand man Dominic.
Tina Fey (Mean Girls), Tu Burrell, and Ray Liotta also star. Nicholas Stoller, who co-wrote the first film with Jason Segel (Forgetting Sarah Marshall), returns to pen the sequel, though Segel has no involvement.
The Muppets...Again! is set to premiere March 21, 2014. Check out The Muppets "I've Got Everything That I Need" video to relive the first film.