March movies run the gamut. It's time to vote for the one that you are most excited to see as the calendar turns from February to the month that comes in like a lion and leaves like a lamb. Since March is kind of top heavy movie-wise, that sentiment fits when it comes to the films arriving in the first half of the month versus the last half... except for one exception: G.I. Joe: Retaliation with its March 29 premiere.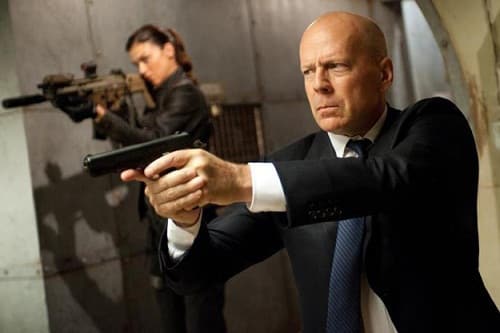 Movie Fanatic wants to know what your most anticipated movie of March is... will it be March 8th's Oz: The Great and Powerful, or perhaps you are looking forward to the film that starts off the month on March 1 -- Jack the Giant Slayer?
That is frankly just the beginning of March's most excellent movies.
Jim Carrey and Steve Carell are dueling Las Vegas magicians on March 15 -- as teased in The Incredible Burt Wonderstone trailer -- while James Franco commandeers some Spring Breakers and Gerard Butler defends the White House in Olympus Has Fallen. And who could forget the romantic comedy fans who will enjoy Tina Fey and Paul Rudd's Admission or families that could make the animated family film The Croods a smash?
And did we mention that the Twilight Saga author's first non-Edward and Bella based story The Host will premiere in March?
Yeah, good luck picking just one! So vote now and let us know...
What March movie is your must-see?