There's a reason last weekend was called Super Bowl weekend and not Go See a Movie weekend, and that's because everyone watched the Super Bowl and not a lot of people went to see a movie.
Warm Bodies landed in first place during the light three days, earning $19.5 million. Nicholas Hoult and Teresa Palmer star in the zombie romantic comedy, based on the book by Isaac Marion.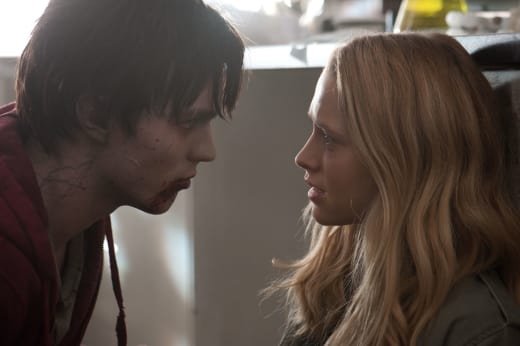 Hansel and Gretel: Witch Hunters dropped from first to second this weekend, in its second week in theaters. The film earned $9.2 million, bringing its total to $34.5 million.
After weeks in limited release, the Oscar-nominated Silver Linings Playbook has opened wide and is now ranking in the Top 5. The film earned $8.1 million over the three days, for a total of $80.4 million.
Two Jessica Chastain films, Mama and Zero Dark Thirty, round out the top five. The two movies grossed $6.7 and $5.3 million, respectively.
Box office Top 10:
1. Warm Bodies, $19.5 million
2. Hansel and Gretel: Witch Hunters, $9.2 million
3. Silver Linings Playbook, $8.1 million
4. Mama, $6.7 million
5. Zero Dark Thirty, $5.3 million
6. Bullet to the Head, $4.5 million
7. Parker, $3.2 million
8. Django Unchained, $3 million
9. Les Miserables, $2.4 million
10. Lincoln, $2.4 million