Game of Thrones star Peter Dinklage has joined the cast of X-Men: Days of Future Past!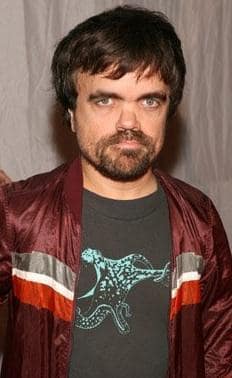 The announcement came from director Bryan SInger's Twitter account, where he posted "Officially like to welcome ‪#PeterDinklage‬ from ‪#GameOfThrones‬ to ‪#XMEN‬ ‪#DaysofFuturePast‬ Very very excited!" There is no official word on what part Dinklage will play, though some are speculating he will portray the mutant dwarf Puck.
Dinlkage joins a cast of returning actors that includes James McAvoy, Jennifer Lawrence, Michael Fassbender, Hugh Jackman (Les Miserables), Patrick Stewart, Ian McKellen, Anna Paquin, Ellen Page and Shawn Ashmore.
X-Men: Days of Future Past is scheduled for a July 18, 2014 release.
UPDATED:
Dinklage has been confirmed as playing the villain, though the specifics of the character have not been released. Who do you think he will play?