For a movie that's already a week into filming, Anchorman 2 sure is adding a lot of cast. If some of the scenes feature empty chairs with character voiceovers, don't be surprised.
The latest actors to be added to the cast are Greg Kinnear (Movie 43) and Josh Lawson. The pair join other newcomers Harrison Ford, John C. Reilly, Dylan Baker, Meagan Good, James Marsden, and Kristen Wiig (Bridesmaids).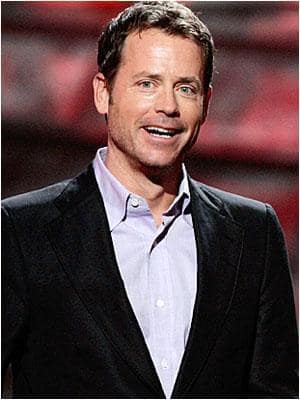 Of course, in addition to the newbies, all the members of our favorite news team are returning: Will Ferrell, Paul Rudd, David Koechner, Steve Carell, and Christina Applegate.
Adam McKay returns to direct, with Judd Apatow producing. Anchorman 2 is set for a December 20 release. Visit our Anchorman quotes page to relive the first film.