Yesterday we got a Catching Fire Effie portrait, and we knew there would be more on the way. Well, now we have one of Caesar Flickerman. Take a look: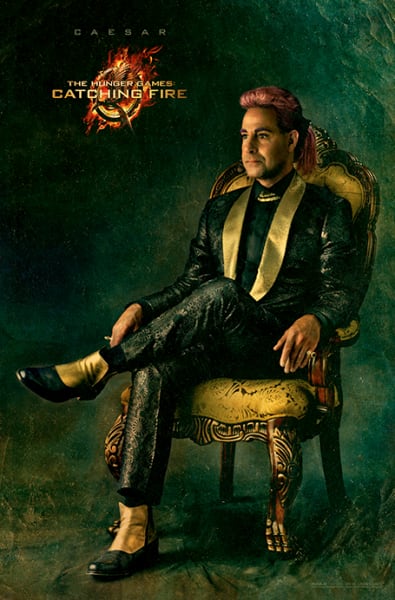 Stanley Tucci returns to portray Caesar in the Hunger Games sequel. Jennifer Lawrence, Josh Hutcherson, Liam Hemsworth, Woody Harrelson, Elizabeth Banks (Pitch Perfect), Lenny Kravitz, and Donald Sutherland also return.
Joining the cast this time is Sam Claflin, Philip Seymour Hoffman, Amanda Plummer and Jena Malone. Francis Lawrence directs the film, which will premiere November 22.