Effie Trinket is the subject of the first in a series of portraits from The Hunger Games: Catching Fire. Take a look: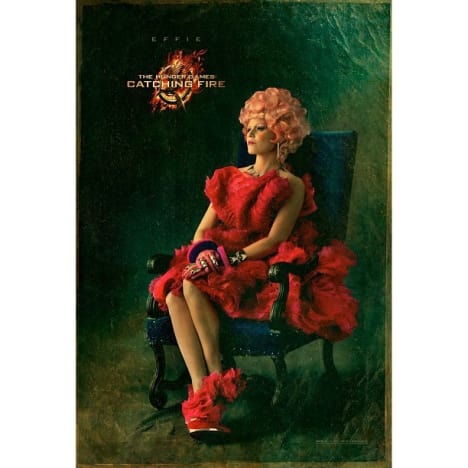 Elizabeth Banks (Pitch Perfect) reprises her role as Effie in the sequel to The Hunger Games. The second film follows Jennifer Lawrence (Silver Linings Playbook) as Katniss and Josh Hutcherson as Peeta on their victory tour as President Snow prepares for the 75th annual games, called the Quarter Quell.
Liam Hemsworth, Woody Harrelson, Sam Claflin, Lenny Kravitz, Stanley Tucci, Donald Sutherland, Philip Seymour Hoffman, Toby Jones, Amanda Plummer, and Jena Malone also star.
Francis Lawrence directs the film, which will premiere November 22. Check out the Catching Fire poster for more.