Movie Fanatic is teaming up with Twentieth Century Fox Home Entertainment to bring you an exclusive giveaway for Chasing Mavericks!
Three lucky winners will receive a copy of the Chasing Mavericks Blu-ray, as well as two "Live Like Jay" surf bracelets.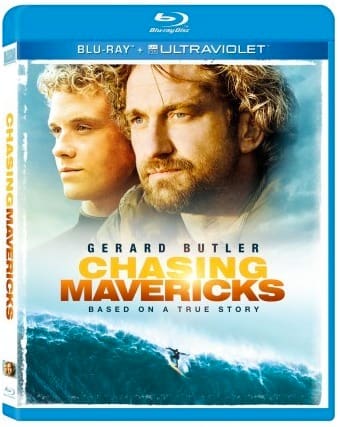 The film tells the story of surfing phenom Jay Moriarity, played by Jonny Weston, as he solicits the help of local legend Frosty Hesson, played by Gerard Butler (Olympus Has Fallen), to train for an epic surf break.
Use the widget below to enter on Facebook or Twitter. There are three unique ways to enter, and by entering all three ways you can increase your chance of winning! A winner will be announced on March 12.