Dwayne Johnson Movies: Which Opens a Can of Whoopass?
by Joel D Amos at . Updated at . Comments
Dwayne Johnson, aka The Rock, is back on the big screen being a hero in one fun film, as we stated in our G.I. Joe: Retaliation review. The man who seems to be injecting sequels with life (such as Journey 2) has only been making movies for a short while. Yet, he has amassed a serious group of hit movies.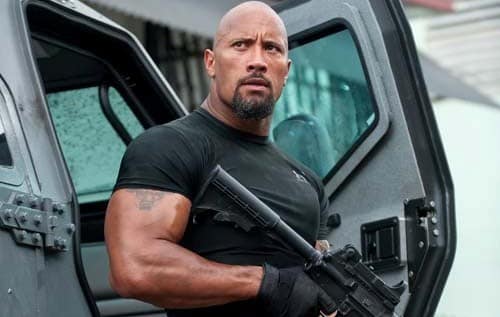 As G.I. Joe: Retaliation hits theaters, we wanted to ask our esteemed readership which of his flicks is your favorite? He's run the gamut from action to family movies, and even a comedy to boot (The Other Guys).
From the moment he made his acting debut in That '70s Show, we knew there was something special about him. With that million dollar smile and his ability to not take himself too seriously, Johnson announced himself as a cinematic force with which to be reckoned. With The Mummy Returns and then its sequel that saw him in his first starring role, The Scorpion King, Johnson made it clear he is going nowhere.
Johnson is not done with movies this year either, what with Fast and Furious 6 and that killer Pain and Gain red band trailer, we've got more The Rock to come!
So tell us...
What is your favorite Dwayne Johnson movie?