Ender looks out over the Battle Room in the debut poster for Ender's Game. Check it out: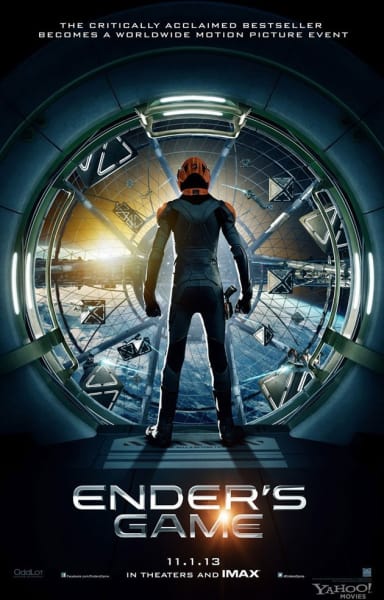 In a the future, Earth must fend off attacks form an Alien race called the Formics. Asa Butterfield stars as Ender Wiggin, a boy who is among those chosen to train in Battle School in the search for new Commanders in the fight against the aliens.
Ben Kingsley (Iron Man 3) stars as International Fleet Commander Mazer Rackham, a legendary hero who saved the planet. Harrison Ford (Anchorman 2), Abigail Breslin, Hailee Steinfeld, Ben Kingsley, Viola Davis, and Moises Arias also star.
Gavin Hood directs the film, which is based on the popular sci-fi novel by Orson Scott Card. Take a look at the first Ender's Game still for more.